About Us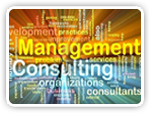 The main objective of HIMCON, as initially envisaged, was to provide quality advice and consultancy services at an affordable price mainly to the small entrepreneurs for identifying, planning and formulating their projects as well as to the financial institutions & banks for systematic appraisal of industrial finance proposals. Therefore, the basic thrust during the initial years was on Project Consultancy, namely preparation of Project Reports, Project Appraisals, Techno Economic Feasibility studies and market surveys. The Organisation also built up its strengths in conducting special studies like Industrial Potential Surveys sponsored by State Government and IDBI. The company, in addition , offered management consultancy services for improving organizational efficiency and productivity.

Over the years, the environment and the market area in which HIMCON operated has undergone material changes inline with global changes. The overall industrial climate in the state has changed and has taken a positive trend. Project consultancy work has been started by some private consulting individuals in some areas as well as the banks and financial institutions have also strengthened their in-house competency for identification and appraisal of viability aspects of projects.

On its part the State Government has also been seeking professional support from HIMCON for varied type of assignments such as infrastructure development studies and evaluation of various schemes being implemented by the Government in addition to identification of core areas for development and concurrent appraisals of various projects. Overall, developments in these areas helped to facilitate a qualitative shift in the status of HIMCON from the level of consultants for small entrepreneurs to that of a multi-functional and multi- disciplinary organization offering a wide range of services to the industrial and infrastructure development, and to a wider spectrum of clientele including those outside the state of Himachal Pradesh.